Previous Builder
Next Builder
Date: 11-24-2017

Number of Hours: 3.10

Short Description: Aft Bulkead toTailspring Mount

Trying to get all the marks for the aft bulkhead so I can locate the keeper rivets for the tailspring mount. Lots of "what ifs" on this. There are many layers of mating parts between the bulkhead, fuselage, hinges, and trying to keep edge distance correct.

Wondering if the bottom tooling hole ends up being the lower bolt location. I don't see this mentioned in the plans anywhere, but it sure seems to line up properly.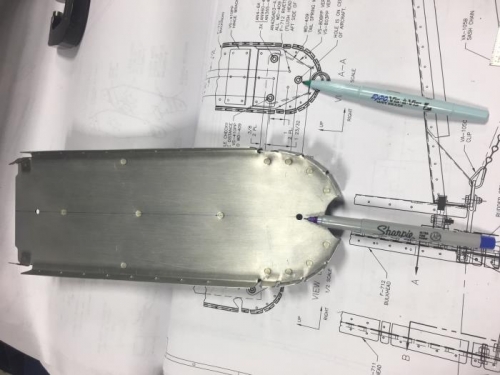 Hmmmm..is this tooling hole the same as the third bolt hole in the plans?
Previous Builder
Next Builder