Previous Builder
Next Builder
Date: 04-20-2017

Number of Hours: 12.00

Short Description: Under seat bracing

I spent hours putting all of this together. It doesn't look much but you do need an extra pair of hands to hold the cross tie in place while the first couple of holes get drilled. The plans call for 5/16" bush stock to be used in the construction of the elevator idler, this might be all well and good in the US, but I haven't a clue where I could buy that in Australia. I ended up spending a couple of hours turning some up. It would have been quicker if I hadn't stuffed the first ones up. The third picture shows the corner of the fuel filler box, don't do what I did and bang your head against the corner, I ended up with 4 stitches in my forehead as punishment for not watching what I was doing.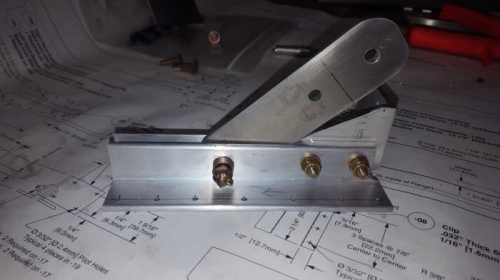 Elevator idler assy.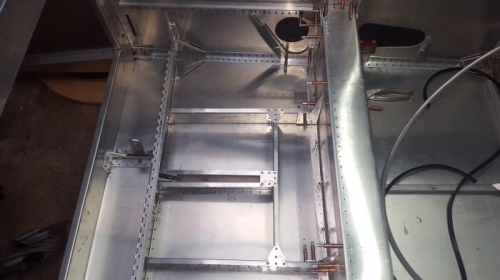 All those bits and pieces finally rivetted in.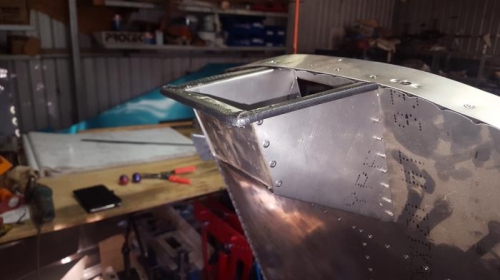 Protective rubber finally placed around stainless steel filler box....
Previous Builder
Next Builder