Previous Builder
Next Builder
Date: 05-28-2017

Number of Hours: 15.00

Short Description: Forward fuselage and controls

I got lucky when making up the glare shield as I had millimeters to spare when cutting out the blank from my available 0.032". I haven't cut out for the instruments from the panel as of yet, I am still moving photocopied instruments around while I decide exactly how I am going to fit them in. Even though the plans don't specify the exact order to put things together, I have put a hold on fitting the glare shield permanently until I've got the tank fully sorted and the rudder pedals installed and break master cylinder installed. Trying to fit my body in there once the tank is installed to fit this stuff will be a nightmare. I am please as punch with how the control sticks have gone together, I was unable to find the specified bushes for the sticks, so I turned up some nylon sleeves instead. They are silky smooth and completely slop free. They have done atleast two laps of the shed brrrm brrrming!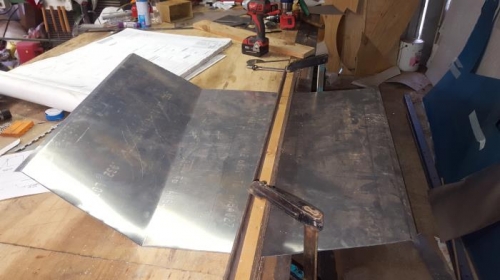 Folding the glare shield.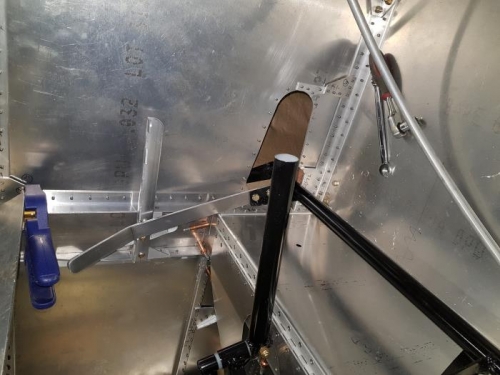 Completed flap lever assy.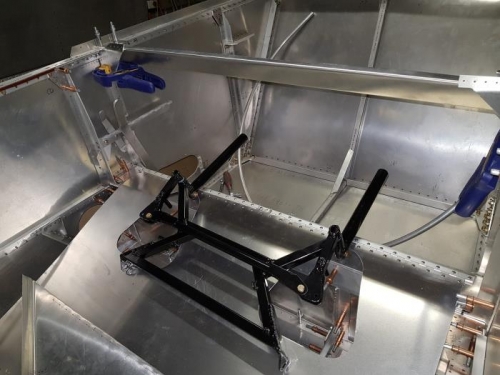 Completed control sticks.
Previous Builder
Next Builder