Previous Builder
Next Builder
Date: 04-27-2019

Number of Hours: 0.00

Short Description: Flight to Paint shop - Smoketown, PA


The day is finally here, and the weather looks like it may get a little challenging. The morning looks good for take-off (I68, Warren County), but the high winds are in the forecast for PA. The lightest winds look like around 7am in Smoketown, PA (15-20 kts) right down the runway. After that the winds pick up and it gets gusty. I took off at 5am (first flight with fairings installed, but everything looks solid and I had good clearance with the tires. It's a nice straight shot to Smoketown and the winds were in my favor. It took just over 2 hours and ground speed up to 184 kts at one point. I'm sure glad I wasn't heading west. The auto pilot worked perfectly (once I had it set up to navigate off the foreflight flight plan). All I had to do was a little power management to account for the wind fluctuations as I went over the mountains. I kept it at 11,500 ft until about York, PA where I started my decent. It was a little cold this morning (20F outside) and I was very thankful for the sun rise. I got into Smoketown (S37) just after 7am and the winds were lined up right down the runway, so apart from a very bumpy final it was a very nice flight. I tried to come in with 1 notch of flaps and a little extra speed in case I suddenly lost some headwinds and the plane drops too fast, but as I crossed the threshold I could get it to come down, so I dropped in the 2nd notch and power back to idle as I came into ground effect. It worked out nice and no issues on the landing or the wheel fairings.
I brought some sandpaper to finish smoothing out my patch from the previous day, while I waited for Kendall to come into the office to help me find a spot in the hanger. Special thanks to Lancaster Aero to let me drop off the plane early and make a special trip out to the airport.
It's now at the shop and looking forward to getting some pictures to see progress on the paint. I'm already thinking about my first trip to Oshkosh in my own plane and camping out under the wing 😊.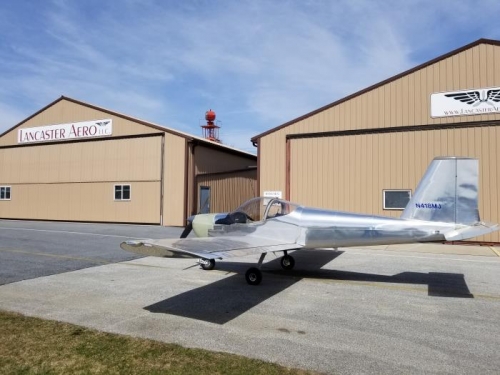 made it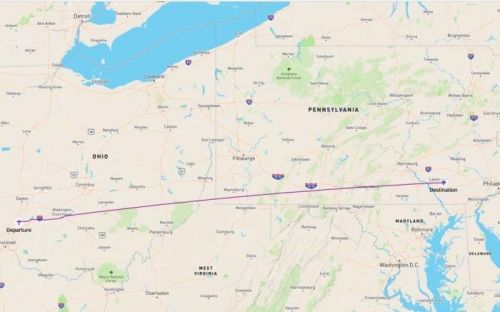 straight shot - 184 kts max ground speed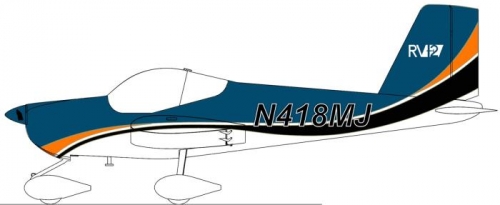 Should look something like this when it's done
Previous Builder
Next Builder