Previous Builder
Next Builder
Date: 09-08-2018

Number of Hours: 3.00

Short Description: CAN bus repair


Early on in the process of my avionics installation, I elected to purchase my wiring harness from Steinair—I highly recommend them to anyone who might actually read this. The Garmin G3X touch uses a Bosch standard CAN bus to transmit data across the avionics suite. This CAN bus incorporates a high and low channel, with avionics boxes "daisy chained" to the bus backbone. The bus is terminated at the far ends by two 120-ohm resistors in parallel—60 ohms resistance across the bus. Some of the boxes (GTR 20 radios for example) contain an internal termination option that allows the builder to jumper two pins to achieve the same effect…no external resistor required.

When I originally spliced my #2 radio into the CAN bus, I'll confess that I hadn't done much research on the architecture of the system. I noticed a resistor spliced between the high and low channels, but assumed that since Steinair put it there, it must be necessary. CAN bus spliced, radio installed, the long-forgotten resistor remained in place…doing its job to terminate the CAN bus at the #1 radio. I don't know the electrical science behind the reason the bus worked properly about 90% of the time—even though it was terminated in three, rather than two, places…but it did. The other 10% of the time was frustrating, or worse, when both radios failed for about three long minutes on one flight.

The lesson is simple—while resistance might be futile in matters of the heart, it bears serious consideration when dealing with your CAN bus.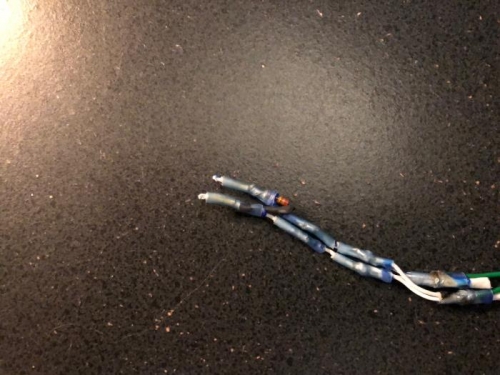 The offending resistor on the left of a really, really ugly CAN bus splice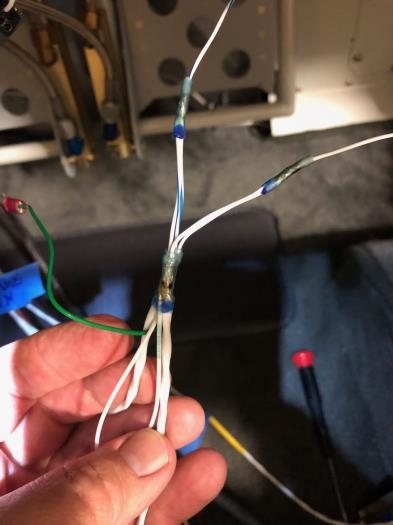 A correct CAN bus splice
Previous Builder
Next Builder